Scarborough's Momiji Café serves meals prepared by volunteers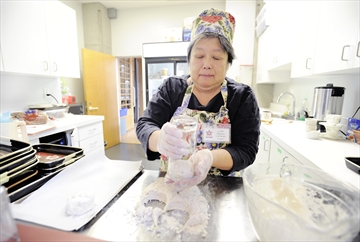 It's not an ordinary café: Food and drinks are served on china, and the meals are prepared and served by volunteers.
In addition, the revenue from Momiji Café, roughly $10,000 per year, is donated to Momiji Healthcare Society for activity programs and special events for seniors.
The café, open 10 a.m. to 2 p.m. Tuesdays and Thursdays, is located in the atrium of Momiji Residence at 3555 Kingston Rd.